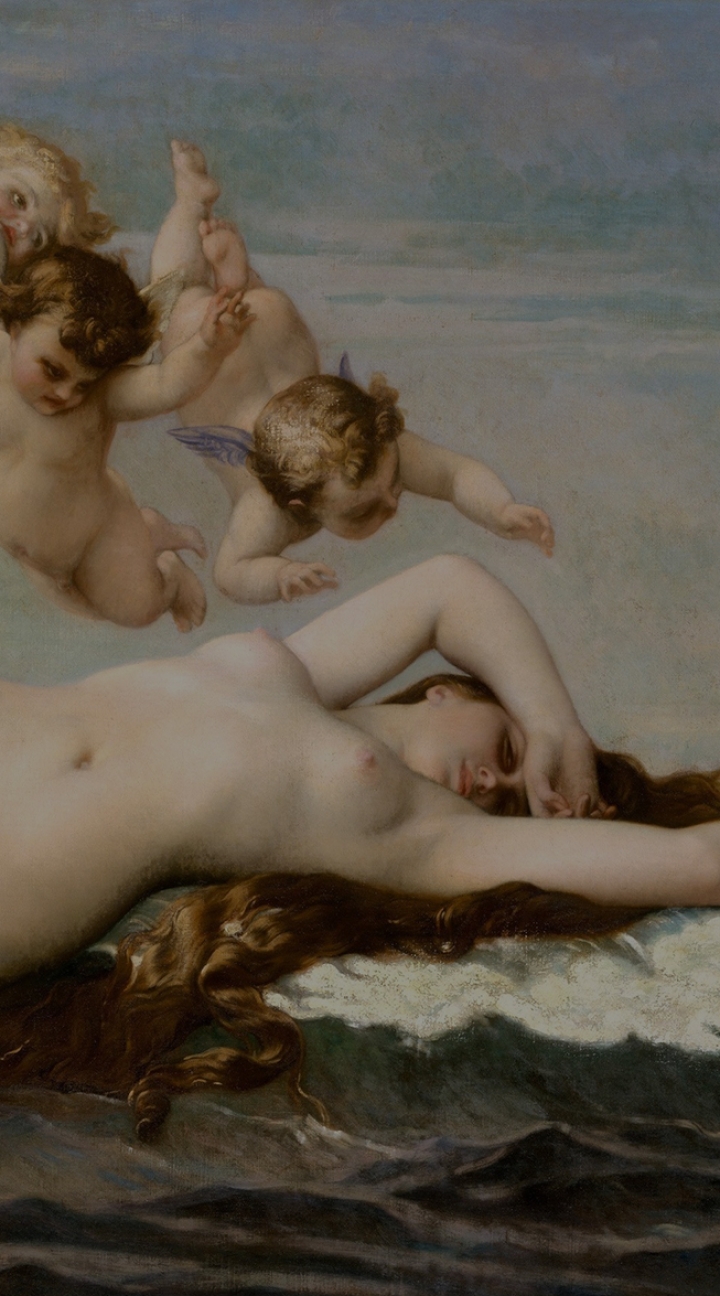 Our's name is taken from the beautiful goddess "Aphrodite" in Greek mythology. It is the goddess in charge of love and beauty in Greek mythology. It has the most perfect body and appearvance in ancient Greece and was also voted the highest Beauty.

High-quality
High-quality Medical Equipment
All operation will be carried out under sterile conditions. In order to decrease the amount of pollution, surgeons and nurses will put on operating room shoes after entering the operation room. Except surgeons and nurses, other people are forbidden to enter. Patients can enjoy a quiet and reassuring environment.
To receive treatment under safe conditions, the laser models and injections used in the clinic are purchased by the original factory agent or a qualified GMP pharmaceutical factory certified by the Department of Health, approved by the health unit to have a legal use license.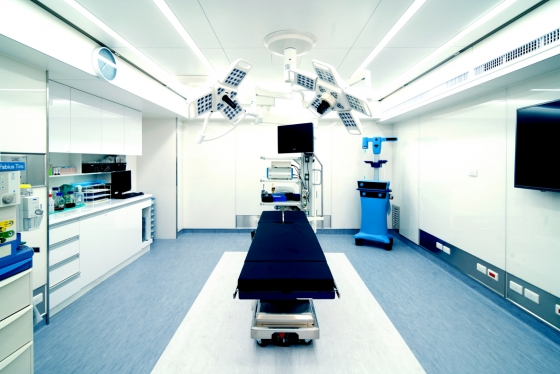 Organization
Medical Organization
Aphrodite Medical Organization can provide various services since we have established in 2002. In order to provide more comprehensive medical services, we have continuously expanded our branches.
Aphrodite Fashion Clinic
Aphrodite Ritz Clinic
Aphrodite Beauty Clinic
Aphrodite Skyline Clinic
Aphrodite Chinese Medicine Clinic
Aphrodite Skyline Dental Clinic
Artist Beauty Spa
International Medical Conference Center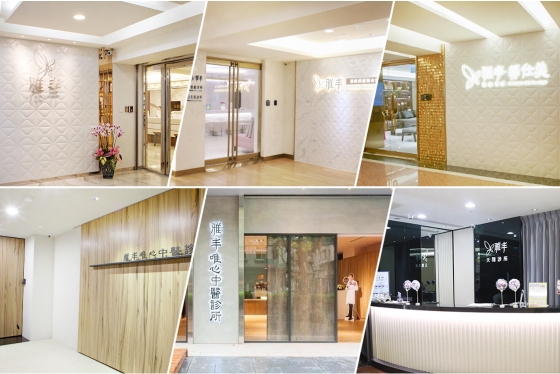 Professional
Professional Medical Technique & Service
A team of several professional, enthusiastic certified doctors are always ready to provide top quality services to satisfy all your needs. Well-trained nurses and beauticians will also accompany patients. Our clinic not only has cutting- edge technologies but all are also approved by Food & Drug Administration. Our service is seven to one (doctor, anesthesiologist, consultant, nurse, beautician, Pharmacist, Chinese medicine physician).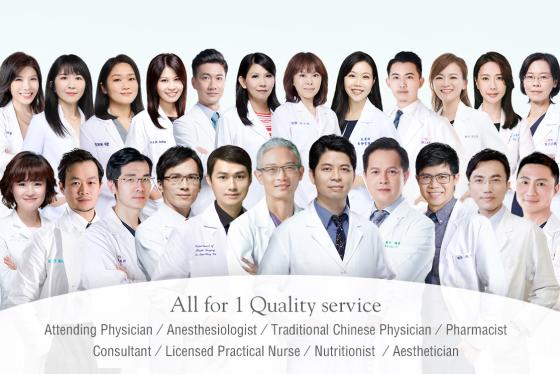 Environment
Esthetics & Comfortable Environment
Aphrodite has been cooperating with independent art creators for a long time to display their works in clinics, and at the same time combined with public welfare sales, fully displaying the people-oriented corporate culture in the clinic environment. Simple decoration style and warm color lights are the elements we believe can lesson your pressure.
At the same time, natural essential oils are used to create a fragrance environment to soothe emotions and relax the body and mind. Yafeng changes your impression of medical places and allows you to enjoy the beautiful time.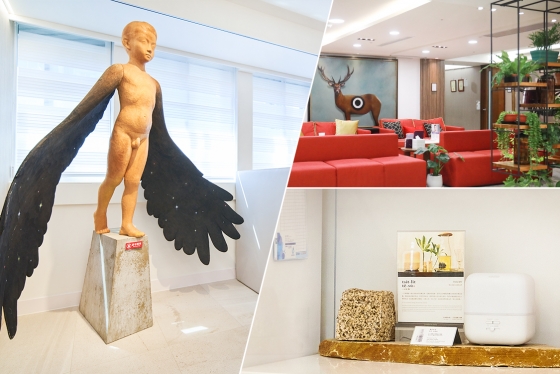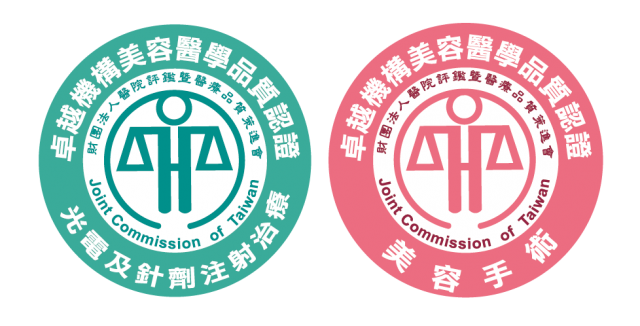 Aesthetic Medicine Quality Certification
The Consortium Hospital Evaluation and Medical Quality Policy Promotion Association cooperates with the Ministry of Health and Welfare policy to jointly launch the "Clinical Aesthetic Medicine Quality Certification", with "safety" as the base axis, emphasizing professional qualifications, information transparency, environmental safety, professional and safe medical care The basic quality aspects of behavior, emergency response measures and customer complaint handling and tracking services. Aphrodite has passed the quality certification of aesthetic medicine by the excellent institution in 2019, and continues to improve and make breakthroughs in equipment, services, technology and other aspects, bringing customers the highest quality medical experience and safer medical services.